Data-First: The key to success when developing award-winning solutions
For the past 15 years we have collaborated with ambitious start-up teams, global corporations, and Government bodies to develop user centerd and sustainable solutions.
We differentiate ourselves through the adoption of a 'data first' methodology. This approach enables us to discover actionable insights, which we leverage to create user-centred, award-winning products and cutting-edge digital solutions at the edge of cloud.
Our strategic locations in both Stockholm and Hong Kong allow us to access the innovation of Sweden and the supply chains of Shenzhen. In Hong Kong we benefit from our vast network of best-in-class suppliers earned from working in China for two decades.
The Double Diamond process is a problem-solving framework commonly used in design thinking. It involves four stages: Discover, Define, Develop, and Deliver. The first diamond represents the Discover and Define stages, which involve researching and defining the problem, and identifying opportunities for innovation. The second diamond represents the Develop and Deliver stages, which involve generating and testing ideas, and delivering a solution to the problem. The Double Diamond process is iterative, meaning that each stage can be revisited and refined as needed. It is a flexible and collaborative process that encourages creativity and user-centered design.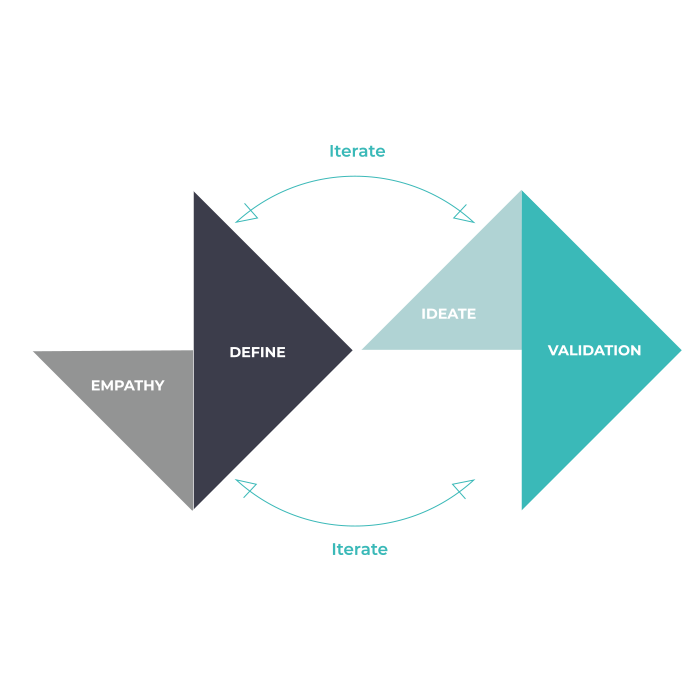 Founder & Managing Director
MSc Industrial design, Umea University (UID) National Collage of Art Craft and Design, Stockholm 2001. 2 time Swedish Young Designer of The Year (Ung Svensk Form 2000, 2001). Finalist in the Braun Prize 2002. Now multiple award-winning, and Award Juror with 20 year track record of design management and working with a row global brands, top-tier design consultants and design names such as Karim Rashid and No Picnic before starting Cmonde.
Henrik is our senior thought leader in innovation, consumer intelligence, big data and machine learning. Co-Founder of state of art marketing analytics provider PREVISONS. A smartphone and bluetooth pioneer that founded ERICSSON ConsumerLab in 1995. Henrik is an expert we work closely with when collecting and analysing Customer Insights
Digital Innovation Director
M.S Degree Carnegie Mellon University, Engineering Technology Innovation Management. Prior to joining C'monde, Chandni was a consumer product strategy leader at Google before relocating to Hong Kong and NEST VC were she served as Head of Product Innovation & Design.
At C'monde we are always looking for talented people to work and
cooperate with. Our studio is growing and we are seeking both full time
and freelance talents. We have many ongoing design projects in different
fields.
Please contact us at work@cmonde.com
We can't wait to hear from you!
Awesome, self-starting intern with ability to hit the ground running! We offer paid internship, and you will get the opportunity to produce meaningful work, develop your professional skills, and network with some of the best talent in the industry. 
Connect by sending us an e-mail with your portfolio to work@cmonde.com
C'monde frequently partners up with technology suppliers in the region to create powerful synergies, bringing a full suite of complementary services to our clients allowing them to tap our strategic partners' resources and expertise while enjoying our premier services.