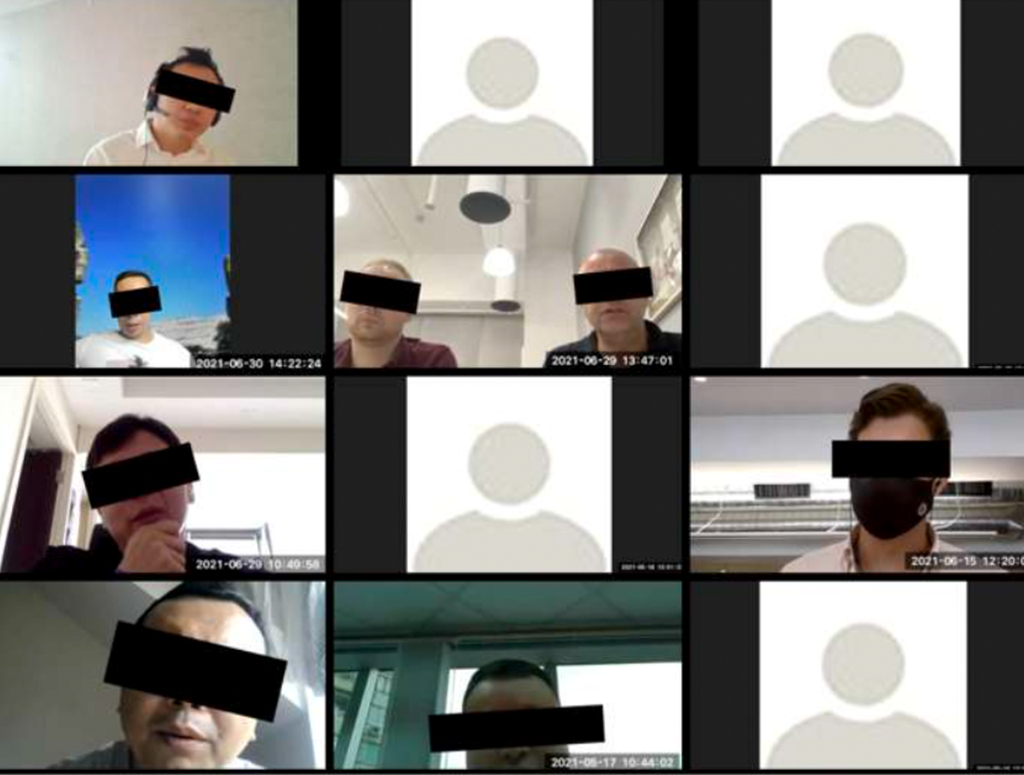 Semi-structured Interviews 
We started this project to define and frame the problem. Then, we began mapping relevant stakeholder groups to interview in Southeast Asia.
Together we defined the four most relevant stakeholder groups and continued to prepare for the qualitative semi-structured interviews, including recruiting interviewees and writing the questionnaire.
We also kicked of the desktop research to gain a better understanding of the industry, competitors and relevant white papers. This provided us with a foundation of knowledge to build upon during the project and helped inform our approach to tackling the research questions at hand.
Analysing the Interview Data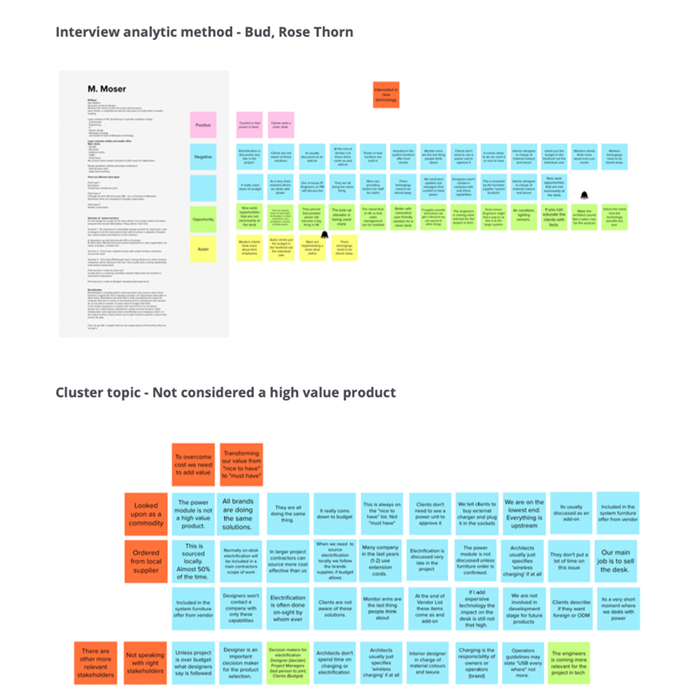 Using the Bud, Rose, Thorn method, we analysed the interviews data and clustered the feedback in groups to identify areas that needed improvement.
The cluster groups gave us a clear set of problems and provided a better understanding of the stakeholders needs, values are and attitudes of their Asian stakeholders. In particular the unmet needs and where our believed value was not gained.
The clusters helped us identify a distinct set of problems and gain a deeper comprehension of the needs, vales and attitudes of our Asian stakeholders. Specifically, it allowed us to pinpoint the areas of unmet needs and where our perceived value was not obtained by our stakeholders.
It also enabled us to identify areas of change and new opportunities to better serve their Asian customers and grow their business in the region.
Unleashing Creativity: 
Ideation Workshop to find Solutions and Prioritise needs.
Based on the insights from our interview analysis, we initiated a workshop aimed at finding solutions to the most urgent challenges. During the session, we utilized a Prioritisation Matrix to determine priority areas and the 'How Might We' method to reframe problems to bite size challenges.